Even more complexity for business leaders
There is no escaping the one subject that is on everybody's mind these days
The rapidly spreading pandemic has forced most of us to go through unprecedented changes in the way we live and work. Many companies have asked people who normally work in office jobs to now work from home. And on top of the issues that has for every individual impacted by this, it means that the normal ways of working have to change for everyone.
Of course, a significant number of leaders have already been exposed to lead partially or fully dispersed teams. Global organisations have team members sitting in offices all over the world. And even companies that 'only' have different sites across one country know the situation.
And yet, having all team members and supporting staff in home-offices is a totally new situation that brings additional challenges.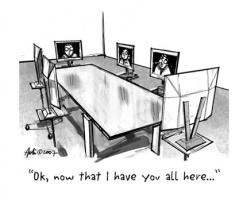 My very first experience with leading a virtual team dates back to 1992 already. Ever since then I had the opportunity to lead teams spread across countries or even continents. And during that time I saw a gradual shift from frequent traveling all over the world -which definitely can have its appeal – to more and more remote ways of working. That was also forced by travel budget restrictions, and the time necessary for all that travelling.
Supported was the trend by emerging IT and communication technology.
So for me it was an obvious progression, over the last almost 15 years as a coach, that I gradually shifted my focus to developing remote leadership capabilities for business leaders. That was also reflected in my own work, as I shifted more and more of my coaching to a virtual approach.
My experiences are reflected in blog posts I have published over the years. And as most of these are more relevant than ever, I have decided to publish this summary today. So depending on your specific challenges at the moment, you can decide which issue is the most pressing for you currently and potentially read further.
Subjects I cover here are:
Keeping motivation up
Being physically disconnected by the imposed home office work and mobility restrictions, team members may feel gradually more disconnected from the meaning and purpose of their work too. This can easily erode motivation and performance. People themselves may not even realise this shift as it gradually creeps in. So, I presume, as a leader you want and need to keep the motivation up in your team.
Hence, my question: when have you last shared your vision for the team with them? And what is your vision for the time beyond the current situation?
If this is something that you wonder about, here is a blog I have written about powerful visions, which might provide some useful food for thoughts.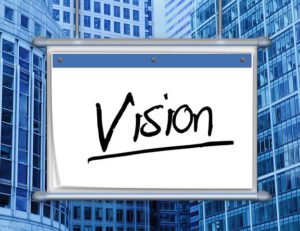 Taking care of social cohesion
Remote places or home office work can cause people to feel lonely and isolated from the team or colleagues as regular informal social interactions are not happening. For some people that may even trigger anxieties, but they can easily be reduced by sharing those thoughts and feelings. Therefore, my number one recommendation is to establish a regular informal virtual gathering which I call the virtual coffee corner. Read more about this concept here.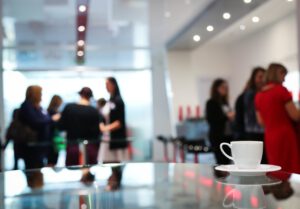 Building resilience – your own and your team's
As time goes on and the pandemic persists, resilience is key to cope with the challenges presented by the situation. So, what can you do for yourself to strengthen your resilience and help your team members to strengthen theirs? Here is a post of an interview I have conducted 10 years ago already with psychologist and psychotherapist Dr. Chris Johnstone.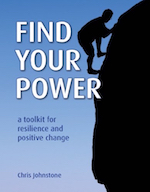 Celebrating in the team
Most teams I know occasionally celebrate.Whether it is the birthday of a team member, a significant achievement of the team, or anything else worth celebrating, people get together. In co-located situations, people may bring cake or (culturally more preferred) snacks to be shared during a coffee break, for example. When all members of the team are working remotely this seems impossible. However, celebrating in virtual teams is possible and necessary. In this blog I share my approach: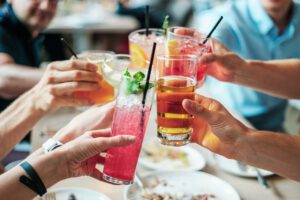 What about technology?
No doubt, this is material for an entire series of blogs (which I have actually written too, plus co-authored a book that will come out in May).
And it is amazing to see how creatively people in all areas of life are using what is available and possible today with the communication tools we have at our disposal. Entire symphony orchestras are playing together from their respective homes. So, technically there aren't many limitations anymore. Still, working effectively and without irritations requires some more thoughts in different directions. Some of them are:
Two factors you should consider when choosing tools to use

How to set yourself up for great virtual meetings
Visuals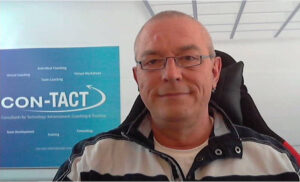 Audio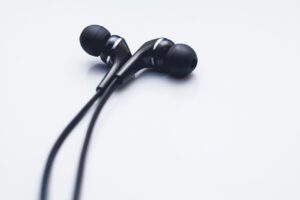 Eye contact is key in online conversations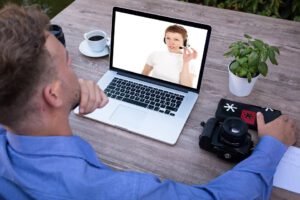 I hope some of these older posts I've selected for today's blog post are useful for your context and your team. You can also find plenty more around those subjects under the respective categories in our blog.
And if you like to dive deeper into one or the other subject, please feel free to get in touch with me direct. I can also provide you with a link to book a slot in my calendar. We can then talk about your situation in detail and develop ideas most valuable for you.