Stepping out of the actual situation and change perspective really helps your personal development
Over more than 25 years I had the privilege to work with people on issues related to their personal development. Moreover, in this period I also developed my own personal leadership, which is an ongoing journey with ups and downs. Currently I am involved in a teaching programme on personal leadership which is part of a curriculum for adult education. I like to share a simple framework we use there and which can be very helpful to stimulate your own personal development and therefore your personal leadership.
For me, the metaphor of a drone-perspective, the modern day helicopter-view, overseeing the big picture of a situation from a different perspective was very helpful and I will elaborate on that in this blog.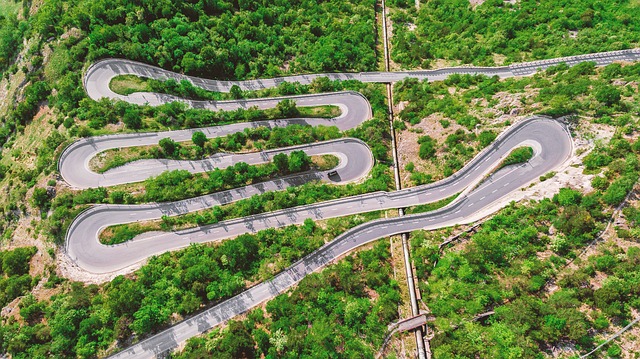 Four levels of Awareness
In his book Create a World that Works: tools for Personal and Global Transformation Alan Seale explains a rather simple model which uses four levels of awareness on how we engage with life. He refers to it as the DiSCO model:
Level 1: Drama.
At this level we stay at the surface of things. Typical questions we use are …
Who is to blame for this?
Why does this always happen to me?
How can this happen?
This attitude or level of engagement can also be described as the Victim Mentality as explained in an earlier blog. Essential for this level is that the person is really stuck in the situation. Let's face it, we all behave like this every now and then. However, we have a choice to move out of this and enter level 2 or above!
Level 2: Situation.
At this level we take a look at the situation and step out of the drama role. We look for a quick fix of the situation. Questions asked are …
How can we solve this quickly?
How can we return to the normal situation a.s.a.p.?
When we use these two levels of engagement we act reactive and focus on a quick fix of the issues at hand which is often only a short term solution.
Level 3: Choice.
Changing to the next level is really a leap in consciousness. Actually, we step out of the situation and start to act like a drone: we rise above the situation and observe our own part in the whole situation. Questions asked now are more like …
What is my role in this?
What is my responsibility here?
Who am I in this situation?
What relationship to the situation do I take?
So, we really try to step away and look at the situation almost as an outsider.
Level 4: Opportunity.
This level is all about looking for new opportunities with questions like …
What is the opportunity here for learning and my personal development?
What can I learn from this?
What wants to happen/manifest itself?
One element of this engagement in a situation is described by Fred Kofman as the Learner Mindset. We explained it in another blog earlier. Another very important element here is the courage to be open up to an emerging future which may reveal itself only gradually. For personal development and growth, this level is really essential.
When we use these latter two levels of awareness we become far more proactive and focused on development of potential. And this approach gives us most of the time more sustainable solutions of issues and problems.
Changing perspective
Key in the cross-over from level 2 to level 3 is the change in perspective: we step out of the situation and take a drone perspective. We oversee what is going on and explore our own position and what opportunities there are offered by the situation. We actively see and look for opportunities for learning and developing ourselves as offered by the situation. Then we can go back to level 3 again, but now with questions like …
What choices do I make to continue?
What person do I want to be?
How do I want to relate to this situation?
Answering these questions can drive a sustainable solution or development which can really contribute to our personal development and strengthen our personal leadership.
So, my advice for your development: be a drone in your life every now and then!
If you want to discuss this subject further get in touch with me direct or check our Virtual Leaders Lounge agenda.
Join us online!
We explore this and other business relevant subjects in our Virtual Leaders Lounge. This is an informal online meeting of maximum 10 business leaders where we discuss challenges in virtual teams and organisations and share best practices. No PowerPoint is used, no prep work required!
Check it out here or register direct so you get the invitations and have a chance to get one of the 10 seats available for a lounge session.