How to use artificial intelligence in managing virtual teams
I have recently attended an online event organised by Adobe, called Experience Festival. One highlight for me was a talk around artificial intelligence (AI) and how it could help organisations to create a different future in the context of digital transformation.
In this blog I want to share my ideas about the use of AI in virtual teams based on the insights I gained during this Adobe event.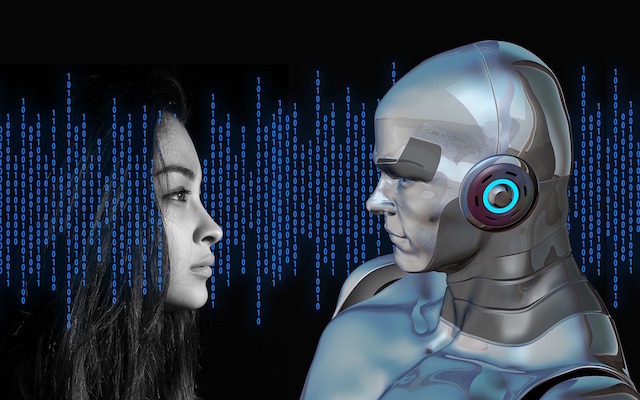 Virtual team challenges
Virtual teams are the reality in international organisations. When speaking with leaders of virtual teams very often I hear that it is a lot of work, time consuming and they need to remember a lot in order to keep the team aligned and connected. Of course, assistance could help. However, they are not planned in budgets and hence not available. Living in a world where more and more processes get automated and digitally transformed, the question for me is in which way automation could help in virtual teams?
Standard automation normally is very helpful when you have systems with specific, predictable dynamics repeating themselves over and over again like a monthly videoconference.
Therefore, a virtual team would need more than simple automation for its administration or management. In one of these talks during the event one expert talked about the availability of software applications for artificial intelligence administrators.
His prediction was a broad-based availability within 2 to 5 years. So, digital transformation will not stop at the doorstep of business leaders. Such apps would also go way beyond what we currently know as virtual assistants, like Siri, Alexa, or similar.
Let's first reflect what some of those challenges are for you as a leader of a virtual team
staying connected with all team members on a one-to-one basis
ensuring that key communication has been disseminated and read throughout the team
scheduling team meetings
following up on actions agreed across the team or with individuals
remembering personal as well as business relevant aspects of individuals of the team
These are just a few points that pop up within seconds of thinking about the challenges. I'm sure you can put many more to the list.
How could artificially intelligent administrators be of any help?
You may wonder why artificial intelligence could help 'easily' here. The big advantage you have as a leader of a virtual team is that everything happens digitally in one way or another. Whether you call the person on the phone, write an email, or connect via messenger functions. Hence, a digital system can easily monitor those activities, interactions and connections amongst a defined group of people – and maybe it even does it already. Combining such a system with artificial intelligence could create activities, reminders or even set up schedules for interactions due or overdue.
According to the experts I have listened to, the key to success for an artificially intelligent administrator is to ask the right questions when defining the support service. It is also necessary that you have systems where your mobile devices, your phone and your computer(s) are interconnected.
Imagine how this could work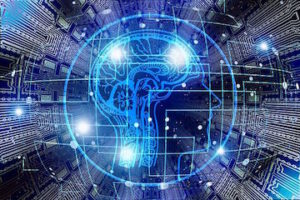 Playing with the idea of an artificially intelligent administrator I could see great benefits for you as a leader of virtual teams. For example it could ease your life very much in:
scheduling meetings
distributing incoming information to those for whom it is relevant and not to those in the team for whom it would be unnecessary and have no added value
being updated when relevant info appears in the team space rather than on everything put in there
creating awareness of connected items to own tasks (interdependency support)
connecting with each other at the right time, reminding what others do
reminding to connect if a team member does something relevant to own work
keeping in touch with each individual in the virtual team.
Some people may consider this a scary thought. Being supervised by a digital system and being fed with information the system selected sounds risky. Of course there are risks. But as the expert pointed out, the key is to ask the right questions: what should the system do and what not?
I am personally very excited by the thought of such a system becoming available because it could make my life much easier in connecting more focused with my clients, managing my network more effectively & doing all my tasks without forgetting key activities. In that way I could concentrate on developing new ideas, engaging with my clients, and delivering my coaching services to leaders more effectively.
What has been triggered in your mind reading this blog? Please share your comments here! If you want to connect and explore this theme further feel free to get in touch.
Join us online!
We explore this and other business relevant subjects in our Virtual Leaders Lounge. This is an informal online meeting of maximum 10 business leaders where we discuss challenges in virtual teams and organisations and share best practices. No PowerPoint is used, no prep work required!
Check it out here or register direct so you get the invitations and have a chance to get one of the 10 seats available for a lounge session.