Who and what is Con-TACT?
Over the last few years both external and internal priorities have shifted and our business has focussed on people related challenges and, most of all, dispersed teams and virtual working in dispersed organisations. Here we have developed a vast array of know how on effective virtual working practices and leadership.
We help our clients to design and implement solutions for a broad range of problems and offer ongoing mentoring and coaching.
We work mainly in Europe but particularly in the virtual world, geography is not a restricting factor at all any longer.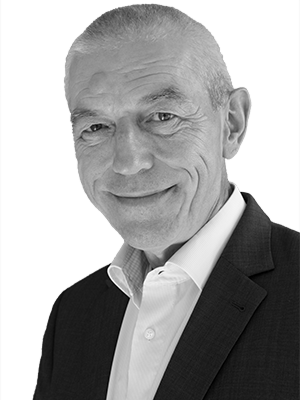 Managing Partner of Con-TACT is Bernhard A. Zimmermann, Professional Certified Coach through ICF and Dipl. Coach, with an MSC in engineering.  He is one of the founding partners of Con-TACT.
When it comes to leadership in virtual organizations, he is one of Germany's thought leaders and most experienced coaches. In his work he relies on face-to-face coaching as well as virtual media to be practical, effective and flexible. For his work with executives, he can draw on more than 15 years of international coaching experience in industries such as FMCG, pharmaceuticals, mechanical engineering, chemicals and aviation.
He is a seasoned team facilitator with extensive experience in supporting virtual teams in their challenges and on their journey to high performance.
Bernhard has also more than 15 years of professional management experience in R&D with one of the world's leading FMCG companies. In addition, he has worked for a number of years in various supply chain roles.
The associate partners take on projects in their respective fields of expertise as and when required.
In 2009 the founders of Con-TACT created a European network of highly-experienced consultants, coaches and trainers with the idea of serving clients through a One-Stop-Shop consultancy.
A single point of contact for organisations aimed to provide the expert(s) that best fit their particular needs, regardless of the issue at hand. One challenge we had continuously experienced was clearly a general issue for our clients: rarely was it production technology alone that needed improving but usually team, individual or leadership performance as well and in any possible combination. We could -and still can- cover all of it.
What makes Con-TACT special is the mix of expertise we can draw on. Our partners and associates had worked at senior level in multinationals and now run independent consulting businesses, focusing on different areas like general management, people- and team-development, technical and organisational challenges.
Please contact us and we will get back to you for a free consultation.
Owner:
Bernhard A. Zimmermann
Kobenkamp 21
D-21643 Beckdorf
Contact Details:
Mobile +49 162 / 968 7041
Fax +49 4167 / 699 968
E-Mail bernhard.zimmermann(at) Con-TACT-international.com
Internet www.Con-TACT-international.com
VAT registration number:
DE 814344172
Liability Insurance:
R+V Allgemeine Versicherung AG, Raiffeisenplatz 1, 65189 Wiesbaden
Coverage: 3.000.000 Euro globally; in USA and Canada 10.000 Euro excess in case of personal damage