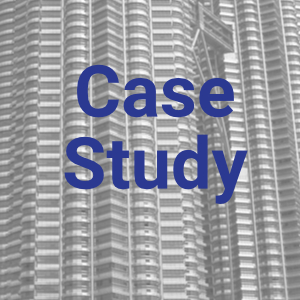 Being able to let go of being too detail-focused while learning to trust direct reports and delegate responsibilities.
A senior leader in a multinational FMCG organisation was struggling with his responsibilities in a new position. He was overwhelmed by the demands on his time, emanating from all parts of the organisation. 
Based on his needs, we designed a specific coaching programme exploring deeper drivers for these patterns. The main trigger for the situation was his belief that, being a leader, he had to be the focal point for everything that happened within his area of responsibility.
We helped him to challenge his beliefs and explore different, more effective beliefs about his understanding of leadership and how he could best be the leader his team needed. 
These deep reflections helped him transform his thinking and belief system, which influenced his default behaviour. It enabled him to delegate and empower his management team more effectively, hence freeing up his time and energy. With more time available in his agenda, he was able to focus on his strategic responsibilities and develop the organisational capabilities. This, in turn, resulted in measurably higher overall performance of his department. 
"My coach's ability to build strong trust through empathic listening enabled me to make real progress in my personal development and specifically my leadership skills."