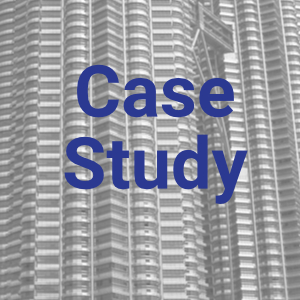 Leaders were familiar with the general rules of conversations, but shied away from engaging in the challenging conversations necessary to address specific, critical issues.
Corporate Compliance Department of a multinational consumer goods company was concerned that leaders within the organisation were displaying escalated behaviour which did not conform to the organisation's compliance rules.
Consequently, they required leaders to be trained in conducting difficult conversations to address such non-compliant behaviour in their departments.
We developed a follow-on workshop to their existing training, and designed a two-day workshop focusing participants on the application of the ladder of inference and practicing difficult conversations with their own real-life cases.
Experimenting with their own cases was conducted in groups of three, to create a safe space and make it more realistic. The benefit of this for participants was that there was always one person present who could function as an observer for neutral feedback.
Programme participants were increasingly enthusiastic, as they experienced growing confidence from participating in this real-life environment, which made application much easier and consequently more valuable.
"Being 'equipped' for and having practised various scenarios of challenging conversations enabled me to have constructive dialogues even with a team member who was considered unmanagable by my boss."