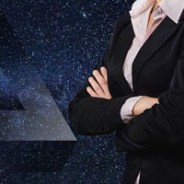 An Expertise Area Manager struggled to communicate concisely. Consequently, she was not able to effectively influence non-expert senior leaders in their strategic decision-making, in order to choose the most promising routes for future innovation.
In a global consumer goods company the Expertise Area Manager was listed for promotion to Senior Expertise Area Leader. This however, was dependent on her being able to fulfil the key role required through her effective influence on strategic decision processes. She was not able to exert the required influence, due to her challenges in communication, and her promotion was in danger.
We designed a coaching programme to most effectively address the specific issues within her own context. The focus was on virtual coaching, to provide the flexibility she needed. The process was enhanced by means of additional online modules in strategic influencing.
During the coaching, we supported her while she explored, in depth, her values (as key drivers). Combining this with reflections on upcoming critical business meetings, she was able to develop new thinking patterns with which to effectively communicate and influence. Through the coaching we helped her to reframe her values and the beliefs she associated with them, enabling her to focus and target her communication much more effectively.
As a result, the Expertise Area Manager was able to be much more concise and focused when sharing information. This shift allowed her audience of senior business leaders to grasp the issue/s, which enabled her to effectively exert influence on their strategic decisions.
This new approach enabled her to be recognised for the strategic developments and innovative contributions. Soon after the coaching programme ended, the manager was promoted to the position of a Senior Expertise Area Leader.