Overcoming intercultural challenges when leading virtual teams …

… was this months subject for the VLD-Café. In a lively discussion our diverse group of visitors came up with these fundamental challenges and ideas around the subject:
the style of leadership
the style and methods of communication
building and maintaining a solid and trusting relationship
connotations of words in languages which are not mother tongue
dealing with conflicts virtually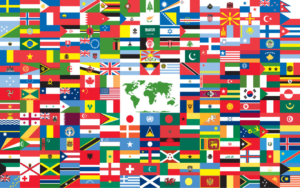 The effects of cultural differences can be amplified because most non-verbal communication is absent.
This is important if the going gets tough.
Important aspects
Throughout the café session we exchanged ideas how to overcome those challenges and agreed the following aspects are very important:
having your personal antenna at high sensitivity so that you can notice small but significant incidents immediately
being crystal clear on expectations and on the reasons why things should happen
to build a trusting relationship in a diverse virtual team, ideally a team leader should have a face-to-face kick-off in which the whole team focuses on building relationships, intercultural understanding and trust amongst each other.
The habit of doing a [tooltip text="This is where each participant shares something of their personal situation at that moment, before the meeting formally starts. "]Check-in and Check-out[/tooltip] to start and close meetings which we have discussed in a previous VLD-Café session was mentioned again. It is a great ritual to build and maintain personal connection, not to mention checking that the communication technology is working properly.
Relationships are important
Also the recommendation came back that a virtual meeting for collaboration should focus 50% on relationship and 50% on task. So, why not put "relationship" on the agenda of a meeting to make it explicit?
And for building social cohesion in a virtual team a tactic was mentioned of dedicating a time (half-hour?) to a virtual coffee corner, where participation is voluntary, there is no agenda and no decisions (or notes) may be taken.
Avoid or tackle conflict?
When one visitor posed the question on how to deal with conflicts in a virtual team, the café went silent for a short while which for me indicates that this is a hard nut to crack. The visitor also mentioned that one automatic response to this challenge is to avoid conflict completely. Yet, a good team leader should not do that. Detecting potential conflict early on is vital (antenna again!). Following up with a team member outside the collective session with feedback on perceived demeanour (e.g. flippant comments) allows exploration of underlying reasons, and strengthening of team-playing.
Resolving conflicts requires a high level of social presence, hence, the selection of the technology/communication mode used in these exchanges is important. You can read my January blog on this here.
It is hard work – and can be fun
Leading culturally diverse virtual teams was agreed to be hard work. Whether a chore or fun depends on the leader's deep-rooted motivation. Those with interest in other cultures and natural curiosity are more likely to have fun than those who are task-driven or inflexible. A consideration when selecting a leader for a virtual team?
 Visitors like the setting of our café
In the check-out round it was great to hear the positive feedback about the setting of the virtual café and the ideas visitors were taking away from it.
Look out for the next session of our virtual café on February 7th when we talk about whether or not emotions have a role to play in business. Don't forget to sign up for the session if you're interested to get one of the 12 seats.