Leading teams spread across cultures requires intercultural sensitivity from their leaders
Continuing the series of virtual leader competencies, I will present and share my experience on how you can develop intercultural sensitivity further to increase your effectiveness.
The first 3 competencies, should you have missed them, were self-leadership, effective communication and productive relationships.
And as done before, let me first describe what I mean with this competency.
What is intercultural sensitivity?
Globally dispersed teams cross many cultural boundaries. Hence, diversity is a given and should be used to the advantage of the team rather than being ignored, sometimes even to the point that it backlashes on the team's performance. Our worst enemy to using and fostering diversity is the combination of prejudice, ignorance, and stereotyping. Research in the field focuses on the differences between cultures. As a leader of diverse teams you should focus first and foremost on what we have in common across cultures. That is what holds the team together more easily. Only then the attention should go to the differences. They will come to play at some point and latest when the going gets tough in your team. But that is hopefully not the case at the start!
Being yourself sensitive and a role model is important to foster the sensitivity amongst other members of your team.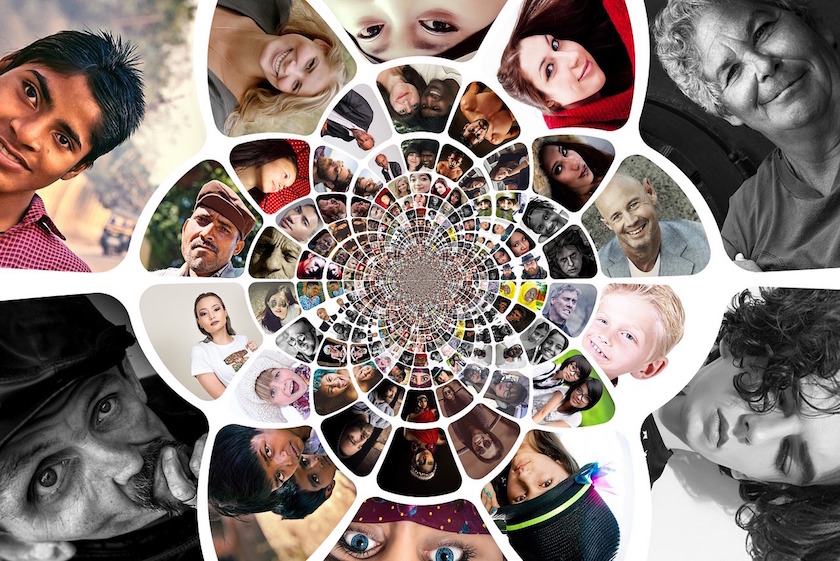 When exploring intercultural differences stereotyping may be helpful to some extent as long as it's not used in a judgmental way. Creating transparency about the way each individual attributes meaning to certain behaviours or expressions can help grow a wider understanding and acceptance for each other. Fostering diversity and making explicit remarks about the value it adds, can help others to see the benefits of diversity as well for example when it's about ideation or problem-solving.
Boosting intercultural awareness
Here are some ideas how you could develop your own sensitivity and that of your team members in order to embrace cultural diversity in the most productive way:
Sign yourself up for an in-depth training about intercultural diversity.
Organise an immersion session with an intercultural expert in which you explore general aspects of cultural diversity as well as some specific elements of the cultures present in the team.
Then ask yourself the following questions when you think about the day-to-day interaction in your virtual team:
How often do you spend time with the team where individuals from different cultures can share aspects of their culture, i.e. special celebrations, or what is important in their culture?
Which elements of the cultural diversity of your team members can help the team to broaden their thinking/expand their horizon for what you are trying to achieve?
If your have already been considering all if this, great! If you realized that you had little focus in the questions above, then take the ideas resulting from your reflections and test them in your team, see what has the best impact on the team climate and spirit.
If you like to immerse yourself deeper into this subject I would recommend a very practical book written by Richard D. Lewis: 'When Cultures Collide' . He has very recently updated all the descriptions of the cultures he covers in his book.
For any more in-depth conversation please get in touch with me direct or share your thoughts in the comments section of this post.
Join us online!
We explore this and other business relevant subjects in our Virtual Leaders Lounge. This is an informal online meeting of maximum 10 business leaders where we discuss challenges in virtual teams and organisations and share best practices. No PowerPoint is used, no prep work required!
Check it out here or register direct so you get the invitations and have a chance to get one of the 10 seats available for a lounge session.