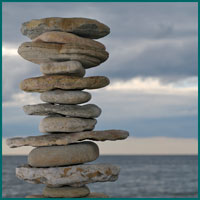 Our client, an executive in a globally operating organisation, struggled to cope with the workload related to his expanded area of responsibility after a major reorganisation. He was overloaded with meeting appointments and worked late nights to cope with the enormously increased e-mail traffic.
During a personal coaching programme, he explored his beliefs and mindsets related to his role, his responsibilities and expectations in terms of engaging with different parts of the organisation. These insights helped him to develop new strategies to redefine his priorities both for his attendance to meetings as well as his approach to e-mail.
The new ways of working helped him to create more space for his strategic responsibilities in the expanded role.