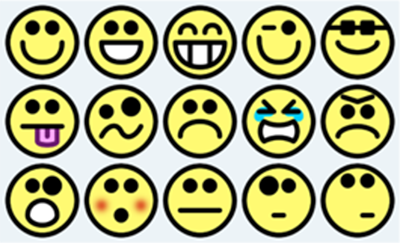 Although high IQ is a must have to be successful in your job, a high EQ, emotional intelligence, is the factor to separate the wheat from the chaff in outstanding performance.
The concept of Emotional Intelligence (EI) has been spread widely since the mid 1990's partly due to the excellent work of Daniel Goleman and co-workers. EI or emotional quotient (EQ) is the ability of individuals to recognize their own and other people's emotions, to discriminate between different feelings and label them appropriately, and to use emotional information to guide thinking and behaviour. Before EI the main emphasis in management, leadership or in companies and institutes was on cognitive intelligence (IQ). This was also reflected in the teaching systems in schools, universities and courses: it was all about being capable of absorbing knowledge, developing skills and applying these in the right moment. In some companies and regions, EQ is on the agenda also in education, other seem stuck in the dark ages of old style command and control.
Research performed by Goleman and Boyatzis found that people who are successful in leading positions, generally belong to the top 20% of (cognitive) intelligent people. In that respect, IQ is a kind of entry threshold: you need to be smart enough! More importantly, the results showed that the distinctive factor between the good and very best of this top 20% segment was found in emotional and social competencies. In other words: EQ is the spring board to reach top performance in companies and institutes.
Day in day out we at Con-TACT see the impact of EQ in the overall performance of people and leaders we are working with. We use 360 degree feedback instruments to give people vital information on how their behaviour related to a number of important emotional and social competencies is perceived by people around them. This is very valuable input for further personal development which we support further through our coaching approach.
If you are interested in stepping up in your leadership performance in 2016 please contact us!