Exaggerated focus on a single value bears the risk of creating an imbalance in leadership behaviour
Working as a coach I experience sometimes phases where clients from different industries or organisational levels bring the same challenge into the conversation. In recent weeks, such a theme circled around values based leadership behaviour. In all cases, my clients struggled with some organisational expectations with regard to their leadership behaviour. In this blog I share my recent experiences in this area.
Meeting expectations
For example when it is about creating or managing one's own leadership career in an organisation the expectation often is that the team leader presents the success he/she and their team is creating to make it widely known. I've described some of these dynamics of 'exposure' for career management in my recent blogs about the PIE model .
In one case my client called it immoral behaviour when it was expected that the leader would praise people who contributed greatly to a particular success in front of a wider audience. His conviction was that the team members should present the results themselves and he, as the leader, should have no visibility in that process. For him the key driver/value was direct appreciation of contributions made by members of his team. In the course of the conversation we explored his other values. The next in line was care for people. I asked him through which approach his direct reports would feel most cared and valued: the direct exposure by presenting themselves or appreciation through him at the front. On reflection, he realised that the direct exposure was very often a moment of stress for his direct reports and they would prefer appreciation through him standing in front of the room. With this insight he realised that his label of "immoral" on the organisationally expected behaviour of leaders was misplaced.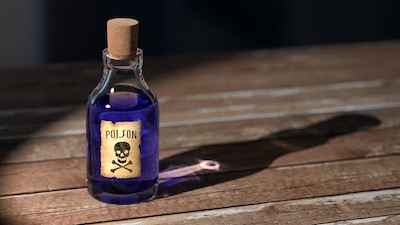 Putting too much focus on just one value may not be helpful
Other cases were similar in nature and thinking patterns. The wider insights for my clients were: putting too much focus on one single value can push other values aside even though they would consider them equally important in a different context. Metaphorically, I describe this that one value grows a very large shadow in which other personal values seemingly disappear.
I am 100% convinced that effective leaders should live and lead their teams/organisations according to their values. However, singling out just one value and ignoring others in particular situations may have the risk of distorting one's thinking and behaviour to a point where other values are ignored and the behaviour in that particular context may become inappropriate.
Keeping the awareness of our own values high in our day-to-day behaviour is good practice. It helps us to be prepared for challenges which are best dealt with the full spectrum of our values and not through the exaggerated focus on just one of them.
Please get in touch with me direct if you want to explore this in more depth.
Join us online!
We explore this and other business relevant subjects in our Virtual Leaders Lounge. This is an informal online meeting of maximum 10 business leaders where we discuss challenges in virtual teams and organisations and share best practices. No PowerPoint is used, no prep work required!
Check it out here or register direct so you get the invitations and have a chance to get one of the 10 seats available for a lounge session.