Leaders need to be able to disrupt their business in a controlled way before new competitors do it!
A few weeks ago I had the opportunity to attend a webinar offered by Korn Ferry about the future of leadership in disruptive times. This webinar covered the results and conclusions of a study Korn Ferry had conducted in the EMEA region in 2018. Some of the information they shared was quite shocking and some very intriguing. In this blog I would like to share some highlights I have taken out of this webinar.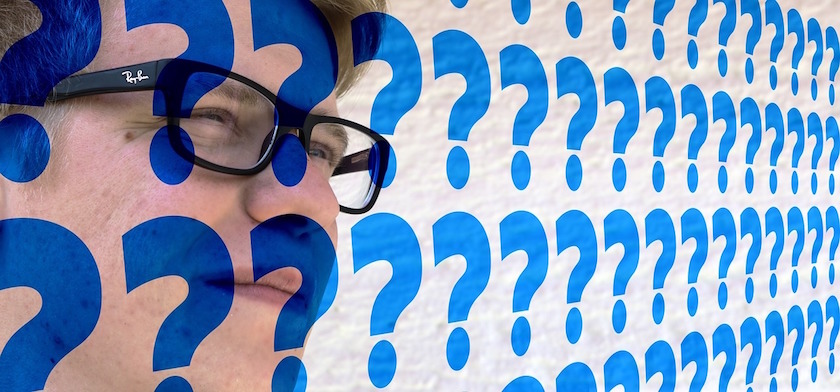 The future seems bleak
In the context of his study Korn Ferry had asked investors in the EMEA region, banks as well as venture capitalists, how they see the capability of leaders to manage future challenges and disruptions. According to their judgement only 28% of leaders in UK, 34% in Poland, 36% in France and 52% in Germany are considered to be a future-proof leader! Across the whole EMEA region these investors think only 15% of the leaders are capable to navigate their organisations through major disruptions. I must admit, when I heard these numbers I was quite shocked and in disbelief. Even if they were only partially true, still a lot of companies will face detrimental times when their industry is being disrupted in the future. One of the key underlying drivers for such bleak view is apparently the prevalent linear planning habit of extrapolating the past into the future rather than considering discontinuities in how their industry could evolve. In essence, this all means that a lot of companies need to shift the thinking in their leadership teams and develop different competencies in order to be fit for the future.
A new leadership model
Based on these insights and other research, Korn Ferry has developed a new leadership model for the leaders of the future which they call 'self disruptive leaders'. This model is called ADAPT. Here is a short summary of the five dimensions in this model which are:
Anticipate: Creating as much clarity as possible if your business context is volatile, if you don't know who your competitors are and where a disruption or even only major disturbance could come from.
Drive: Motivating people and encouraging them to challenge routines and enable themselves to try new things. Maintain a positive context/environment to keep optimism and confidence high with members of the organisation when continuously facing disruptions.
Accelerate: managing knowledge creation and flow for the desired results through accelerated processes. Foster prototyping and iterative developments to accelerate the implementation and commercialisation of ideas.
Partner: clustering resources if you depend on others in your decision capabilities. Creating decentralised and non-hierarchical organisations where demarcations and structures are becoming blurry and interdependencies between individual partners are voluntary and temporary.
Trust: ensuring higher level of engagement of the members in the organisation for the shared goals when the organisation becomes more heterogeneous in relation to values and preferences of the human beings working on it. Develop employment relationships based on mutual growth in which each individual is enabled to connect their purpose with that of the organisation.
The study considers the next three years essential to develop new leadership capabilities and competencies enabling organisations to master major disruptions.
Ideas to develop a new leadership
Korn Ferry recommends assessing an organisations leadership community on four aspects before creating a development plan. It would start with identifying which critical competencies and capabilities are necessary to fulfil future roles of leadership. Thereafter, one should establish which experiences and backgrounds are most helpful to shift mindsets and habits of the leaders. Korn Ferry points out the importance of researching which traits or styles could work best in the respective industry when disruptions happen so that leaders do not derail in times of uncertainty. And last but not least, those drivers have to be identified which would be most motivating for future leaders in the expected context.
Amongst many almost conventional ideas, they recommend the following key elements for developing the future leaders to prepare organisations for disruptions:
Job rotation: immersing leaders in very different functions to open their thinking
Exposure to disruptive innovations and piloting to foster higher flexibility and plasticity in their thinking
Immersing them in social projects to have a deeper exposure to human needs and challenges in times of uncertainty
Placing people in different cultures and cultural trends to widen the thinking space
And, of course, having very focused coaching programmes to challenge existing patterns and create new capabilities which have been identified in the assessment described before.
Interested in a more detailed discussion about this? Feel free to get in touch with me.
Join us online!
We explore this and other business relevant subjects in our Virtual Leaders Lounge. This is an informal online meeting of maximum 10 business leaders where we discuss challenges in virtual teams and organisations and share best practices. No PowerPoint is used, no prep work required!
Check it out here or register direct so you get the invitations and have a chance to get one of the 10 seats available for a lounge session.