Teams without a formal leader need a proper start-up and support to become effective and valued by the team members
In some businesses self-steering teams are operating for quite some time now. Successes are reported, but it is not at all a "recipe that fits us all". Some people love to be part of a self-steering team, others really hate it. In the Netherlands it has been a topic over recent years especially in the health care sector (district nursing and related areas like youth services and social teams). Entrepreneurs like Jos Blok used it to build their organisation ([su_tooltip style="light" position="south" shadow="yes" rounded="yes" size="3″ title="from their website" content="Buurtzorg is een thuiszorgorganisatie die met kleine teams, bestaande uit (wijk)verpleegkundigen en wijkziekenverzorgenden, zorg levert aan huis. Het gaat hierbij om verpleging en persoonlijke verzorging. Onze medewerkers kijken samen met u wat er aan zorg nodig is en zoeken samen met u en uw omgeving naar oplossingen."]Buurtzorg[/su_tooltip]) successfully. In this blog I will share some thoughts and experiences related to self-steering teams and how to maximise the chance for successful (implementation of) self-steering teams.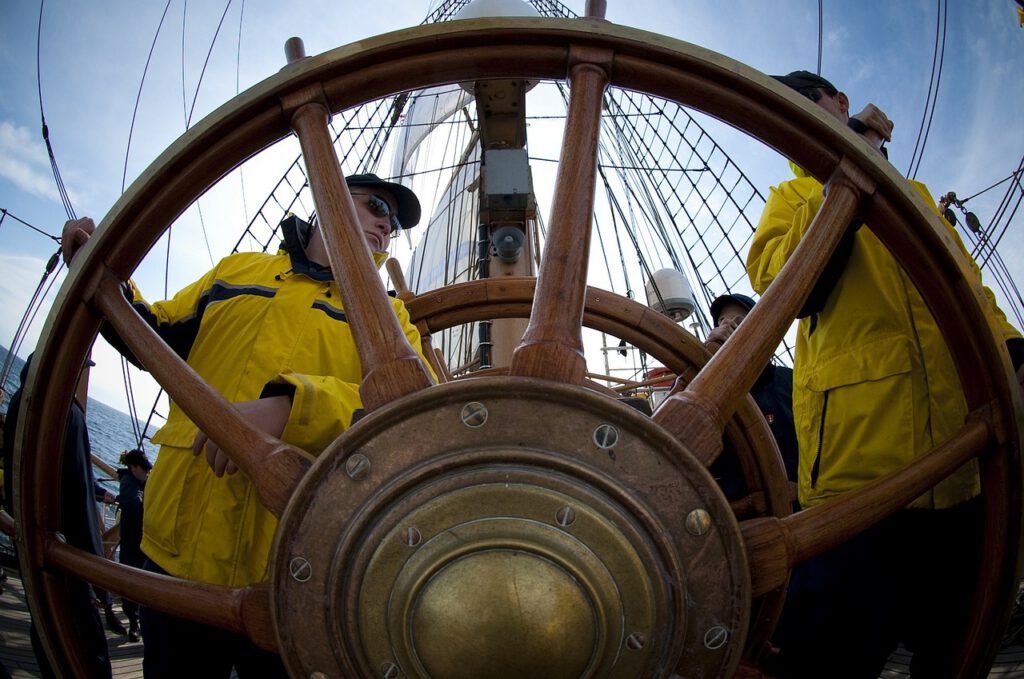 What is a self-steering team?
To put it simply, a self-steering team is a team without a formal hierarchical team leader. For a lot of people that sounds great: no leader to tell us what to do! Other terms used for this type of teams are self-organising, self-directed or self-managed teams. Self-organising teams also play an essential role in the Scrum methodology (see: the Scrum Guide) and are defined as teams that choose how best to accomplish their work. Especially when the concept of self-steering teams is introduced in an existing organisation that has worked traditionally with team leaders/managers, the disappearance of the "management" is something that people really need to adjust to, hence, the transition to the new reality can be a big step.
Conditions for successful (self-steering) teams
What is important for teams (in general) to be effective? As pointed out by J. Richard Hackman in his book Leading Teams: Setting the Stage for Great Performances (2002) five factors are important:
Being a real team, not just a team in name
Having a compelling (and accepted) direction for the team
A structure that enables the team; this is about task design, team composition and core norms to guide behaviour
Supportive organisational context
Expert coaching that is available
As indicated by Hackman, these factors are all relevant. A self-steering team can and should play an active role in getting these factors right. However, I firmly believe that the organisation needs to ensure that the context is optimal for self-steering teams. This means e.g. for the leaders that they manage less and become more a supportive leader enabling professionals in the teams to flourish. Moreover, it also means that the teams have real freedom to define their way of working within the boundaries and conditions clearly defined by the organisation (budget, time frames etc.). The organisation needs to be very clear and communicate about those boundaries.
It is my personal experience that dealing with diversity and with differences in the team are important factors enabling successful teams. This is also about developing core norms which are the drivers for the desired behaviour in the team. Moreover, team members need to be clear about valued and non-valued behaviour. It is my belief that this means that people need to give feedback to each other on behaviour, both positive (not that difficult in general) and corrective, if needed. Giving feedback is generally only done if this fits the "team culture".
Google researched successful (self-steering) teams and they found that psychological safety is the most important factor differentiating top-performing teams from those at the bottom. This safety is all about risk-taking and being comfortable with vulnerability and openness. It is about feeling confident about admitting mistakes, asking questions (and help) and offering new ideas. For me, this safety is an important element for self-steering teams because it is needed to be able to discuss behaviour within the team. So, it is essential to create enough safety in the team.
In a "classical team" the team leader, together with the team members, has the responsibility of taking care of the above-mentioned elements. However, in a self-steering team there is up front no clarity on who takes this team dimension on board. And this is exactly what needs to be covered to become a successful team.
Negative experiences
Unfortunately, I have seen a number of cases where the support of self-steering teams -especially during the transformation into one- was only limited or even absent. This absence can really have a negative impact on professionals who are struggling with the concept of self-steering teams. It can also be the case when the organisational set-up and support is not in line with what the self-steering teams need.  Instead of experiencing the positive effects of empowerment and self-steering, people end up in a very negative situation leading to reduced motivation and even to employees leaving the organisation.
Kick-off and follow-up for self-steering teams
In a previous blog I wrote about the importance of a proper Team Kick-Off. This holds certainly true for a self-steering team, especially in the case where this is coupled to a "transformation" from a classically led team into a self-steering one. It is important to generate clarity about the context of the self-steering team and to get clear agreements on the way of working, preferred behaviour, expectations etc. This should also be the first step in generating a climate that is psychologically safe for the team members. Ideally, there are regular team meetings where the functioning of the team and the issues encountered in the self-steering are evaluated, discussed and tackled. Ultimately, the team can have these review meetings on their own and without facilitation. Often it can be helpful though to get external support and a fresh outside perspective. It is always our aim in supporting teams to bring them to that level of maturity.
If you want to discuss this subject further get in touch with me direct or check our Virtual Leaders Lounge agenda.
Join us online!
We explore this and other business relevant subjects in our Virtual Leaders Lounge. This is an informal online meeting of maximum 10 business leaders where we discuss challenges in virtual teams and organisations and share best practices. No PowerPoint is used, no prep work required!
Check it out here or register direct so you get the invitations and have a chance to get one of the 10 seats available for a lounge session.