Three dimensions to manage your career in an organisation
In part 1 of this blog, last week, I have introduced the PIE-model, developed by Harvey Coleman, based on research he did on the dynamics of careers in organisations. Here is a quick re-cap:
Harvey Coleman in his book Empowering Yourself: The Organizational Game Revealed describes that one's career success is based on the 3 key elements of Performance, Image and Exposure (P.I.E.):
Performance: a 'conditio sine qua non' for a career!  This is about the quality of the results you deliver and how you achieve such results.
Image: What do other people think of you? What do you stand for, what is your personal branding? How do you come across when you are seen in 'public' or observed by decision-makers/stakeholders/senior managers.
Exposure: Who knows about you and what you do? Does your boss or other influential people in the organisation know what you do? Do others inside and outside your organization know anything about you?
In part 1, I had covered the aspect of Performance and Image, for the latter using a reduced version of the brand key from FMCG marketeers as a frame to develop one's own image.
Let's talk Exposure now
In this part 2, I focus on the aspect of Exposure as this has many facets and pitfalls to it. Again, in his research Coleman assigns 60% to the exposure of the person and their career success. Based on what I had explained in part I, I have my doubts that the number is that high in most functions of organisations I have worked with. Thus, I think putting too much emphasis on the exposure may be the first pitfall. With this it all boils down to the fact that people who have an influence on your career need to know what you do and how you contribute to the success of the organisation.
Know your career stakeholders
For this part, one of my clients actually created a stakeholder map in relation to her career. This helped her very much to identify the opportunities, like meetings or conferences etc., where exposure could create the greatest impact for her career. In the end, it worked extremely well for her.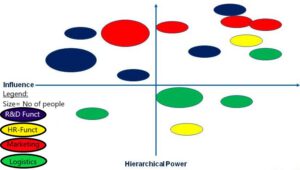 However, there is a pitfall to this. If you focus too much on managing your stakeholders in relation to your career your image may suffer and, hence, the overall impact may not be a strong as you would like.
Identifying stakeholders is only one element in the considerations for exposure in the organisation. If you need more details to stakeholder analysis & management read this Wikipedia article.
Your impact when meeting senior leaders
Another very important element is to talk with influencers and be seen or present at meetings which some of your stakeholders attend. The client who described his image through the brand key always considered whether the conference, event or meeting was actually a platform that fitted to the image he wanted to spread in the organisation. Sometimes, this even meant that he volunteered for and contributed to a task force outside his own work area and presented results of that task force to senior managers such as a site leadership team.
The Elevator pitch
Another element of exposure is the well-known elevator pitch. If it happens that you meet with a senior leader of your organisation can you actually describe what you do and present your intended image within 30 seconds?
Caution is recommended
With all of these opportunities for exposure you should always be aware that there are fine lines that define how much other people are willing to take when you speak with them or present work you have delivered. Where these lines lie depends on the culture of the organisation, what behaviour is expected, accepted or tolerated and on the person you deal with. Stepping over these lines repeatedly may quickly work against you and your career plans.
I hope this PIE model gives you some ideas how you could more consciously manage your careers by not only delivering high Performance but also having the right Image and the appropriate level of Exposure in the organisation and in front of key influencers.
If you want to explore this aspect further we are offering the first 10 leaders who register with us a FREE OF CHARGE 30 minutes individual consultation on how to best apply these tips in your own context.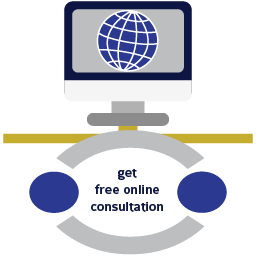 Please register under this link so that we can get in touch with you.
Join us online!
We explore this and other business relevant subjects in our Virtual Leaders Lounge. This is an informal online meeting of maximum 10 business leaders where we discuss challenges in virtual teams and organisations and share best practices. No PowerPoint is used no prep work required!
Check it out here or register direct so you get the invitations and have a chance to get one of the 10 seats available for a lounge session.